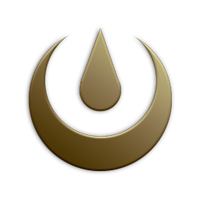 Warlock

Role
Energy Attack
Description
Dark rituals and destruction
Class Icon
| | | |
| --- | --- | --- |
| " | Witches and Warlocks have an arsenal of dark sorcery at their disposal: terrible curses, frightening creatures, mysterious potions and, of course, their trusty broom, which acts as both a powerful weapon and a means of transportation. | " |
' The male characters are called Warlocks while females are called Witches


Warlock/Witch is primarily a Damage Over Time (DoT) based class . Beside possessing strong single target and multi-targets DOT abilities , Witches/Warlocks are able to charm a group of enemies rendering them harmless for the duration. They also have a unique , channeling resource recovery spell which can be used in combat to quickly replenish their witchcraft energy . The Class is not hard to play but difficult to master as player will have to pay a lot of attention on the abilities rotations and resource management . The Warlock is an advanced class for a reason, but once mastered it will reward you back with one of the best sustained damage in the game.
Abilities
Curse Stance
Name
Command
Description
Taint


Puts a curse on the enemy that inflicts damage for 10 seconds. The effect can be stacked up to 3 times.
Triple Taint


HOLD
Applies all 3 stacks of Taint at once, inflicting damage for 10 seconds.
Epidemic


Spreads Taint for half of its duration and Aging for its full duration from the target to its nearby allies .
Extermination Stance
Name
Command
Description
Killer Crows


Inflicts damage to the target. The damage increases depending on the number of stacks of Taint on the target.
Costs 40 Magic.
Explosion of Darkness


Removes all stacks of Taint from the target and deals damage proportional to the stacks removed. Damage that Taint has yet to deal is partially compensated.
Activates Impulse Charge.
Switches Stance
Cooldown is 00:09 and Costs 100 Magic.
Advanced Abilities
Curse Stance
Name
Cooldown
Magic Cost
Default Command
Description
Transform


1
Changes the Witch's stance.
Murder of Crows


00:20
300
2
Sends a swarm of crows at the target, Inflicting damage to the target and all enemies in a six yard radius of it for 8 Seconds.
Aging


00:40
3
Progressively slows down the enemy target.
Can be spread to nearby targets with Epidemic.
Dark Ritual


00:40
HOLD 4
Performs Dark Ritual for 5 seconds, restoring 90 points of Magic every second.
Bewitch


00:45
150
Z
Bewitches the enemies in front of the witch for 4 seconds.
They slowly move towards the Witch, unable to do anything else.
Transformation

49x57px
01:20
150
Z
Transforms the target into a harmless animal for 7 seconds.
The target can move but cannot perform any other actions.
At the same time it applies a shield to the target equal to 5% of its health. If the shield is destroyed, the transformation is terminated prematurely.
Envoys of Taint

49x57px
00:02
X
The Witch sends special crows at the enemies that explode on impact.
Each crow inflicts damage. Special Crows always fly at the enemy the Witch is aiming at.
Special Crows become available over time.
Black Panthers


00:40
160
X
The Witch unleashes 3 black panthers which attack the nearest enemies, inflicting damage and stunning them. If the target is already stunned, the stun effect is extended.
The panthers always try to attack different enemies.
This spell cannot be used if there are no enemies in a 15 yard radius.
Evil Eye


00:50
C
Decreases damage dealt by the target by 33% for 10 seconds.
Black Cats

49x57px
00:15
V
The cat runs to the selected point, leaving a black trail behind it. Enemies who cross this trail are stunned.
Volatile Curse


02:00
V
Puts a dark curse on the target for 7 seconds. This curse absorbs damage, and if enough damage is dealt to sate it, it explodes, dealing massive damage to its target and placing a residual on nearby enemies, knocking them down.
Under normal conditions, the Witch needs help from their party members in order to sate the curse.
The more dangerous the target is, the more damage is required!
The curse cannot inflict critical damage.
The curse works only on monsters.
Racket of Crows


10:00
R
The Witch opens a portal that releases a flock of crows that scare enemies, applying 3 stacks of Taint on them, and inflicts damage.
Proven Remedy

49x57px
00:20
E
Deals fatal damage to the enemy. Available when the enemy has a small amount of health left.
Recharges Magic.
Extermination Stance
Name
Cooldown
Magic Cost
Default Command
Description
Transform


1
Changes the Witch's stance.
Extermination


00:09
140
2
Removes all stacks of Taint on targets near the current target and deals damage for each removed stack. Damage that Taint has yet to deal to each target is partially compensated.
Activates Impulse Charge
Switches Stance.
Living Helper


00:12
Consumes Magic for each second held
Hold 3
The Witch spins the broom around the target for 5 seconds, dealing damage and slowing them down.
Only usable on targets affected by Taint.
Ring of Fire


01:30
200
4
Creates a circle of fire with a radius of 8 yards at the selected spot, inflicting damage to enemies for 8 seconds.
Witch Fire

40px
00:12
190
4
Creates a wave of fire that moves towards the selected target, inflicting damage to all enemies in the way.
Activates Impulse Charge.
Talents
Name
Description
Dark Lot

40px
Transformation lasts 4 seconds longer.
Witch Circles


Murder of Crows and Ring of Fire deal 20% more damage.
Dark Pact

40px
Proven Remedy reduces the cooldown of Aging, Evil Eye, Bewitched, Transformation, and Murder of Crows by 50%.
Dark Times

40px
Evil Eye increases the duration of control effects used against the target by 40%.
Family Broom


For each stacked Taint effect on the target, damage from Living Helper and Envoys of Taint is increased by 12% and damage from Bewitched Fire is increased by 10%.
Enclosing Darkness

40px
Bewitched Fire knocks nearby enemies away from the Witch.
.
Art of Killing


Killer Crows no longer consume Magic.
Master of Transformation

40px
Transformation cooldown is reduced by 50%
The shield that ends Transformation prematurely when destroyed becomes 3 times sturdier.
Once Transformation ends, all effects of Taint from the Witch are removed.
Enchantment

40px
Bewitched lasts 2 times longer when applied to monsters.
Its No Fun Getting Old


Aging lasts 50% longer.
Sharp Claws


Stuns from Black Panthers last 1.5 seconds longer.
False Rumors


Evil Eye spreads an Epidemic.
Sudden Death


Explosion of Damage deals additional damage for each Taint effect stacked on the target, if its health is lower than 50%.
Devilry


Evil Eye triples the damage to shields on the target.
Shields on the targets of Volatile Curse and Transformation will not be affected.
Plague Wind


Epidemic spreads Taint for its full duration.
Flying on a Broom

40px
Instead of dashing, the Witch will fly on a broom. The flight distance is 20 yards. When the Witch is flying, incoming damage is reduced by 80%.
Terrifying Swarm


When the Witch spreads Taint with Epidemic, affected enemies become scared for 2.5 seconds.
Affected targets become immune to the effect for 40 seconds.
Ninth Life

40px
When the Witch's health drops below 25%, she becomes invulnerable for 10 seconds.
This effects works no more than once every 4 minutes.
Marsh Slime


Living Helper, if used successfully, will stun the target for 1.5 seconds if they were affected by Witch's Taint.
Bird Apocalypse


All damage over time from Taint is increased. Damage over time from Extermination and Explosion of Darkness is increased.
Video
There is currently no official gameplay trailer for the Warlock.
Gallery